Packages – overnight stay offer
Seehotel Rust- Sunday Pure Package – 2 Days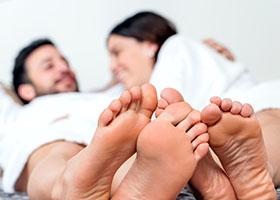 Valid all year, except 21.04., 09.06. and 29.12
Enjoy Sunday and turn the day into a vacation day. Use the amenities of the Seehotel Rust and benefit from our extensive sports and relaxation offer.
SERVICES INCLUDED
1 Night
Rich Breakfastbuffet
Early Check-in at 12am
Welcome Drink
alcohol-free beverages (Minibar)
rentable bicycles and bicycle maps
Free use of the tennis court
bathrobes and towels for your entire stay
free use of the wellness oasis and the indoor pool
Starting at 147 € per 2 persons
SEEHOTEL RUST
Am Seekanal 2 – 4
7071 Rust
Phone: 0043 2685 381-0
Fax: 0043-2685-381 419
reservierung@seehotelrust.at
Storchennest Appartements – Romance Package
Dear guests,
Four leading family-run businesses in the region have joined forces to offer you romantic experiences in the world heritage region of Lake Neusiedl. If you have any questions, please do not hesitate to contact us. We hope to welcome you soon, best regards from Burgenland!
Day 1: Romantic sailing
At 17:00 we cast off in the harbour of Breitenbrunn. In the privacy of the foredeck, sipping champagne as we sail towards the sunset in Jois. The dreamlike scenery, swell and wind enhance the romance. Your experienced skipper will ensure that you can devote all your attention to what is most important – you and your loved one. You will moor at the exclusive pier of the Seejungfrau, where your table is already waiting for you.
(Individual date arrangement)
Evening 1: Candlelight Dinner
Enjoy your candlelight dinner in the Seejungfrau restaurant at one of the most beautiful spots on Lake Neusiedl. Enjoy the all-round view of the Jois Lagoon at sunset by candlelight directly on the exclusive marina jetty. Francesca and her team will spoil your taste buds with regional, seasonal cuisine: aperitif rosé from the organic winery, homemade spreads and pastries, 3-course menu (soup, main course and dessert), ½ L house wine from the Joiser / Leithaberg DAC region and 0.75 L mineral water. A taxi takes you back to the flat. Children (4-12 years) enjoy homemade lemonade, children's dish, small dessert.
Child all inclusive: 16,00 € per child.
(Individual appointment)
Day 2 & 3:
Individual experience with the Neusiedlerseecard you get more than 100 activities for free or for a reduced price. Whether it's an excursion to the national park, spa hopping, a visit to a concert or museum, a guided tour of the old town or tastings: Let your holiday come to an end with lasting experiences depending on the weather & your mood.
Offers:
Sun Downer & Candle Light Dinner (EG) 699€
Sun Downer & Candle Light Dinner (DG) 669€
Storchennest Appartments
Phone: +43 664 234 44 85
www.storchennest-appartments.com